ACME Celebrates Our Best Prolight+Sound Frankfurt Ever
Prolight + Sound 2023 Frankfurt Exhibition has successfully come to an end. Looking back at the exhibition venue, we can still feel the lively atmosphere and bustling crowd. Over the course of four days, ACME has poured infinite passion for professional lighting.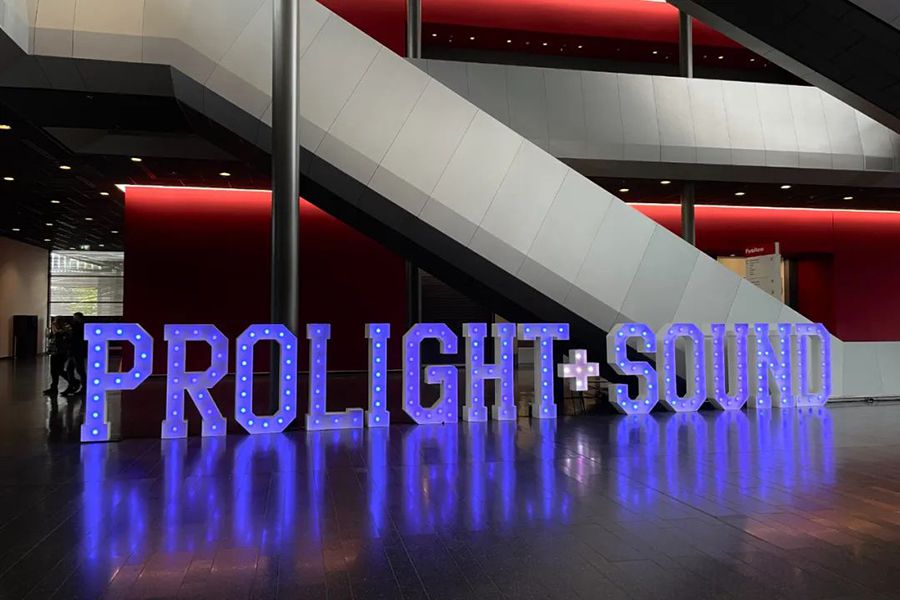 During the exhibition, we received widespread recognition from industry buyers, professional technicians, and other exhibitors. The booth was constantly crowded with enthusiastic inquiries, showcasing the professionalism of every ACME staff member and product quality. Although the exhibition has ended, there are still many exciting moments worth reviewing.
The exhibition attracted a large number of visitors, and the opening light show showcased explosive visual effects. Combining various types of professional equipment from ACME, such as the versatile linear light PIXEL LINE IP, the dual-head moving light GEMINI, the new hybrid wash & beam strobe fixture LIGHTNING, and the circular LED light EYES C. Magnificent patterns, sharp and full beams, and bright and uniform coloring created a splendid feast of sight and sound.
The exhibition staff provided enthusiastic consultation and enabled direct product experiences, attracting many visitors and other exhibitors to interact, inquire, and exchange ideas. New technologies and innovative products were the two main focuses of this exhibition. The showcased products such as AECO 20, BLINDER BAR demonstrated ACME insight into market trends in this era of rapidly changing consumer demands. We persistently break through with new materials, new processes, new technologies, and diverse product categories to build sustainable brand vitality.
The most-asked attention-grabbing products included GEMINI, PIXEL LINE IP, LIGHTNING, and LYRA. This proves that our satisfactory product quality and edgy product design is. We implement prudent and steady innovation, resulting in greatly-enhanced research strength.
Furthermore, various parties expressed that ACME's brand awareness has significantly increased and they hoped to strengthen cooperation. ACME lighting fixtures have appeared in more and more internationally renowned concerts and large-scale events, expanding our influence and promote customer loyalty.
There are also behind-the-scenes stories, where two adorable young visitors played and danced under the mesmerizing ACME lighting, creating touching moments that warm people's hearts and showcasing the powerful emotional impact brought by professional lighting.
The successful conclusion of this exhibition signifies a new journey ahead for us-GETshow 2023 Guangzhou, where we will use technology to achieve dreams and build the brand with rigor. We will continue to make strides on the path of professional lighting with high-quality innovation. Every customer who stepped into our booth has given us trust and touched our hearts. Thank you for your love and support! We look forward to meeting you again in the future!
---------------- THE END --------------