Dead and Company Final Tour: ACME Delivers Ultimate Rock Concert Feel
American rock band Dead & Company's summer tour — the group's last ever launched in mid-May and is making its way across the country. Their vocals mesh wonderfully with the chunk-a-chunk rhythms of the song like an invitation for the crowd to rise to their feet and move along to the music.
The success enough to fill arenas and stadiums is indicative of fans love for this gorgeous band. The critically acclaimed lighting design is also one not to be missed.
A large portion of the lighting plot for this tour is almost ACME lighting fixtures. ACME IP rated LYRA offers fantastic features, not just wash lights, but great spot and precise framing. IP 66 rating is capable of prevailing outdoor conditions. Blasting in dramatic light effects, LYRA, an all-in-one package is the perfect way to go.
SOLAR IMPULSE is just as comprehensive as LYRA. It's also a hybrid fixture with intense mid-air beams, wide and even wash coverage, great gobo projection, HCRI mode. In the stage, you will be impressed by how artistically versatile they are.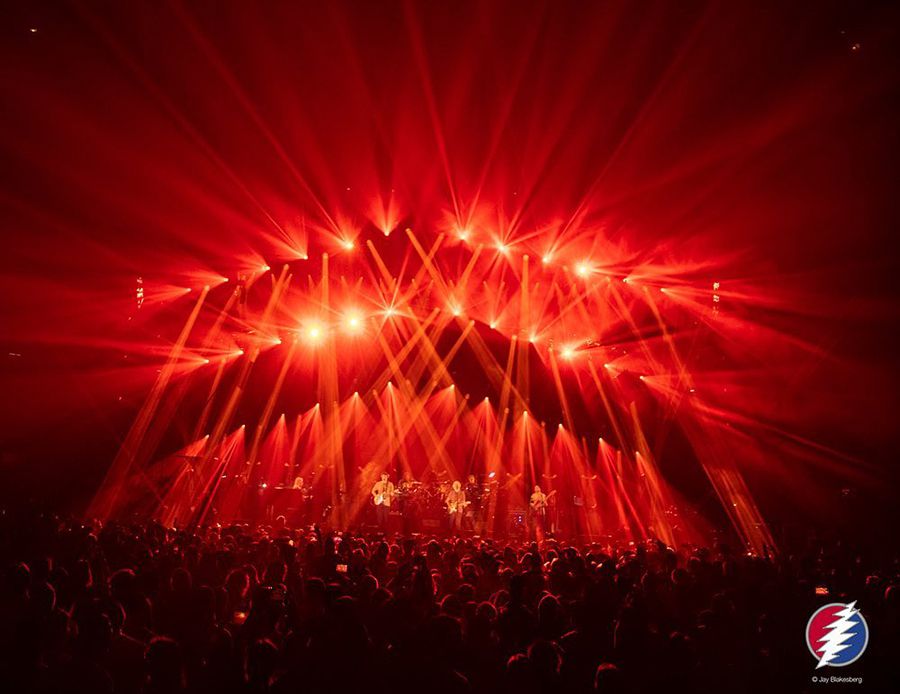 SCORPIUS, another IP66 rated fixture, cuts through the air with an unmatched super-narrow beam angle of 1.8°, brightening in time to music in an outstanding way. These three ACME fixtures together form wonderful layers of powerfully directed lights.
GEMINI further demonstrates ACME signature style. Its dual-end dramatic shifting from RGBW washing, beam to strobing, Its pixel driven capability and infinity pan & tilt movement keep getting rave review worldwide.
ACME lighting is a new form of concept and creation that will make your stage design distinguished and unique.
Special Thanks to:
Lighting Vendor: Upstaging
Tour Director/FOH Engineer: Derek Featherstone
PM: Chris "Feelie" Gott
Production Designer: Christopher Coyle
Photo by Jay Blakesberg, Chloe Weir
ACME Gear List:
LYRA 104pcs
SCORPIUS 44pcs
SOLAR IMPULSE 18pcs
GEMINI 36pcs
---------------- THE END --------------