ACME PIXEL LINE IP Glows with ODESZA
The talented American electronic music duo Odesza's The Last Goodbye Tour is a theatrical production you've never seen before.
When you hear ODESZA's set, you know instantly that it would be immaculate and captivating. Everything from their live drum line, their track list, to stage design is perfect. ACME's PIXEL LINE IP has done a meticulous job outlining the stage and transforming it into a graphically electronic space.
Photo by Julian Bajsel
Co-Creative Directors Luke Tanaka and Sean Kusanagi elaborated on their stage design narrated how he made his plan with PIXEL LINE IP for the stage, "We based our design around the custom risers that we built with the stairs." "ACME PIXEL LINE IP lined the trusses from the floor up through the vertical ladders and then up and around all of our trusses. That was our big RGB/white strobe fixture; it really created a dynamic impact to the show."
PIXEL LINE IP features high-resolution pixel mapping, allowing you to create intricate patterns, captivating animations, and dynamic color effects. With individual pixel control, you have full command over every detail, enabling you to craft unique lighting designs that perfectly match your artistic vision.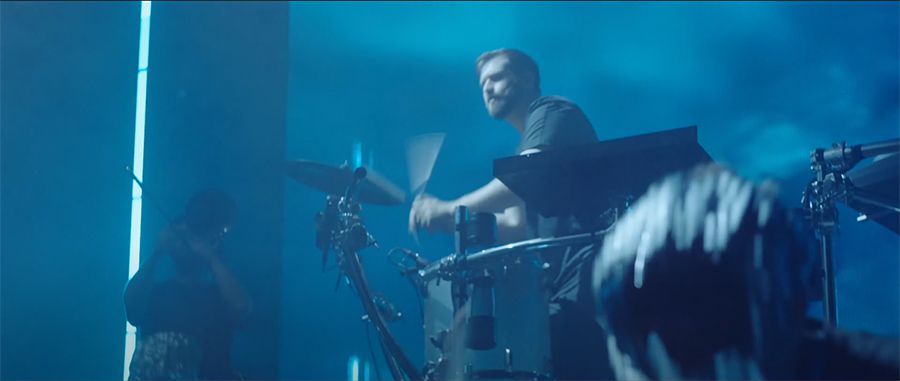 Built to withstand the elements, PIXEL LINE IP is IP65-rated, making it suitable for both indoor and outdoor installations. Its robust construction ensures reliable performance even in challenging environments, providing peace of mind for your lighting projects.
We are incredibly proud to have supported this cinematic tour. And thanks their amazing designer team for making the visuals of PIXEL LINE IP "flying" right at you.
Special Thanks to:
Lighting Vendor: Volt Lites
Tour Manager: Bryan "Bronko" Aiello, Motion Music
Co-Creative Directors: Luke Tanaka and Sean Kusanagi
Lighting Designer: Kyle Kegan, Voyage Productions
---------------- THE END --------------