ACME Lighting Goes Immersive with JC
Anticipated by fans worldwide, the iconic singer JC embarked on his highly anticipated "60+ World Tour," captivating audiences at the Cotai Strip CotaiArena in Macau, China on June 9th. All the lighting fixtures for the entire venue are from ACME, with nearly a thousand units illuminating the stage. This impressive display creates a refreshing and immersive audiovisual feast for the concert fans.
The "60+ World Tour" marks the legendary singer's tenth solo concert, following nine months of intensive preparation to deliver a flawless and perfect performance.
The stage is presented with a three-sided setup, featuring a three-tiered high steel structure that serves as the band area, creating a visually stunning and awe-inspiring spectacle. The band area is enclosed within a rectangular grid formed by the versatile and flashing linear PIXEL LINE IP, unlocking new possibilities and breaking away from the conventional design of having the band hidden below or in the corners of the stage.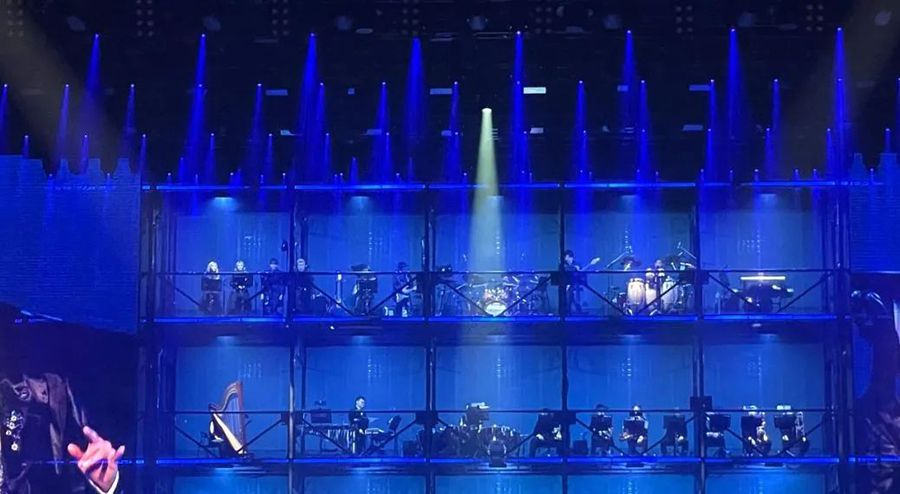 At the top of the stage, the newly introduced ACME moving head fixture THETA makes its debut. Combining beams and color washes in a single unit, this light fixture resembles a delightful doughnut, delivering outstanding and impactful color effects. Alongside it, there are the versatile strobe light LIGHTNING, the linear effect light SUPER DOTLINE, and the multi-functional fixture LEO. These lights are strategically employed to create different lighting effects for each song, immersing the audience in a captivating visual experience.
The stage elevators are adorned with prominently placed GEMINI fixtures, adding a touch of grandeur with their sharp beams, effectively enhancing the overall glamour of the stage.
Another new light fixture that graces the concert of the legendary singer is ST 100, featuring a wide-angle 42° white light. It seamlessly complements the surrounding color effects, creating a mesmerizing blend of hues. As the music reaches its climax, the three-sided stage is enveloped by beams and color washes, leaving the audience in awe of the sheer magnificence of the stage.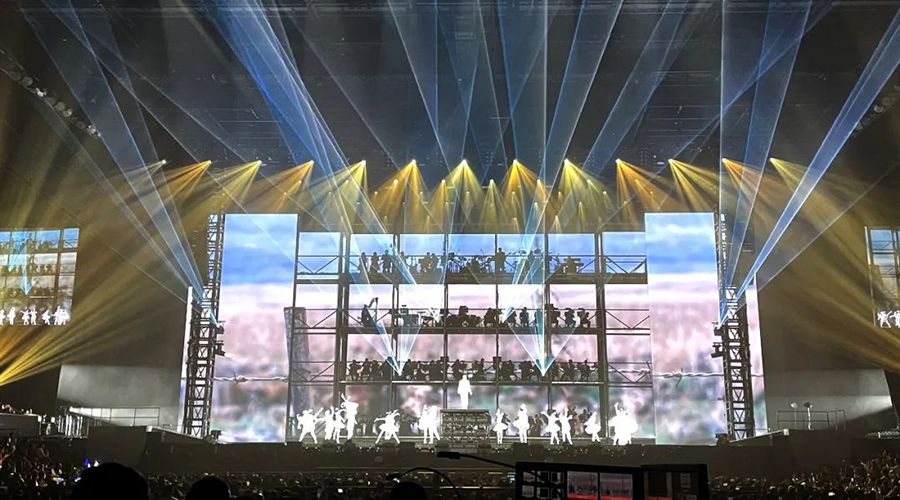 AECO 20, a high-intensity high CRI wash light, acts as a remarkable frontlight, delivering a premium light output that concentrates central focus and provides ample "dynamic power" to the stage while faithfully reproducing its vibrant colors. The concert is also equipped with the versatile LED effect par lights SANDANE and STAGE PAR 100, essential for large-scale stage performances, further enhancing the color ambiance of the live event
The magnificent lighting design has elevated the stage to extraordinary levels, providing the audience with an immersive and top-notch audiovisual spectacle. Let us continue to anticipate the visual surprises that this legendary singer will bring during the upcoming tour.
ACME Gear List:
AECO 20 60pcs
LIGHTNING 120pcs
SANDANE 72pcs
GEMINI 92pcs
LEO 160pcs
STAGE PAR 100 67pcs
PIXEL LINE IP 240pcs
SUPER DOTLINE 92pcs
THETA 60pcs
ST 100 48pcs
And MDG Me4
---------------- THE END --------------